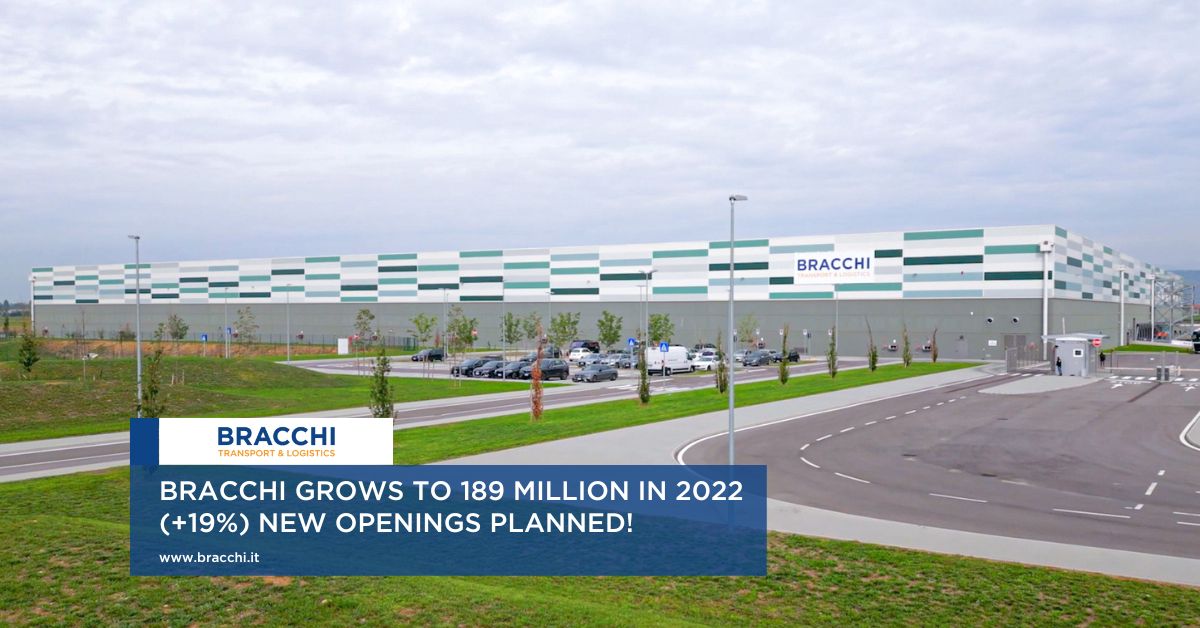 Bracchi continues to grow and closes 2022 with a turnover of 189 million euro, up 19% on the previous year. Investments in technology and automation increase. The percentage of female employees shows new growth.
A very positive year, therefore, with investments of over 5.9 million euro in automation and information technology and the renewal of the transport fleet. The opening of another 40,000 square metres of warehouses during the year brought the directly managed covered area to 350,000 square metres. From 2019 to 2022 Bracchi recorded +9% on the transport segment and an average of 19% on the logistics segment.
"The first quarter of 2023 is off to a good start, we aim to surpass the symbolic 200 million revenue threshold by the end of the year," Ferretti explains. "We plan to expand thanks to our ability to build tailor-made services for customers, who increasingly demand outsourced services. Not only that: we will invest in new openings in logistics, which will also bring with it growth in transport."
In 2022, the workforce also increased: for Bracchi in the Italian locations in Lombardy, Veneto and Emilia-Romagna and in the foreign locations in Germany, Poland and Slovakia, there are now 650 'Fte', 'full-time equivalents' (with a percentage of more than 85 per cent for permanent contracts).
Also worth noting is the growth path of the female component, which now accounts for 36% of the corporate population. The under-35 component is also growing, rising from 29% to 33%. Bracchi in 2022 has also decided to focus on training on topics such as the development of transversal skills, and to host internships in collaboration with local schools.