Bracchi inaugurates the third logistic hub in Slovakia to implement its offer about transports and logistic. The big ambition of Bracchi led the company to choose this strategic area in order to offer high transports and logistic services for important partners.
In recent years, many international companies have chosen the Kostolné Kračany industrial park in Slovakia to build their production and logistics sites. From today, the park welcomes Bracchi , that has just started construction works for its third Slovak hub after those of Dunajska Streda and Levice.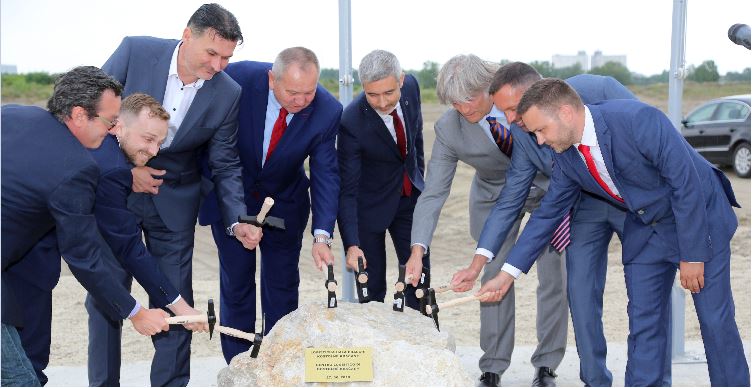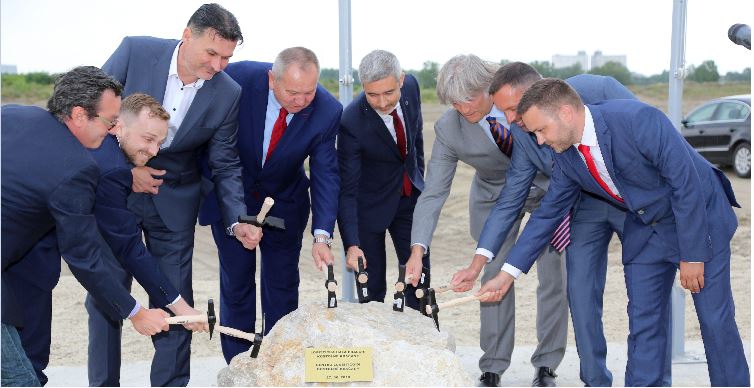 Last 27th June the first stone was laid for the new Bracchi logistic hub, desinged for Schindler and other strategic partners of the Group.
During the inauguration, the Mayor László Gódány said he was "happy to welcome a new entrepreneur in the industrial park", which is thus expanding thanks to a group like Bracchi specialized in high quality transport and logistics services for leading companies in niche markets.
For the Mayor of Kostolné Kračany "this is an important step in the history of the industrial park" where Bracchi Group will join other companies already present in the area, creating estimated 3000 job opportunities in 2019.
Lorenzo Annoni, Chief Executive Officer of Bracchi, expressed his satisfaction since he believes that Slovakia is one of the most dynamic countries in Europe.
"When we came here for the first time, we arrived with some doubts but also great ambitions"".
And it is precisely Bracchi's research for continuous improvement that led the Group to choose this strategic area. "Thanks to the support of local authorities we can open our new logistics site" to better meet the transport and logistics needs of customers like Schindler, that has been partner of Bracchi for almost 30 years.
Continue to follow Bracchi to discover the full range of transport and logistics services and the future growth opportunities for the group. For more information contact Bracchi at +39 0363 3901 or fill out the contact form.