Let's retrace together the first 50 years Bracchi spent among continuous growth, new challenges and strong traditions. 50 years in which we evolved on any aspect, that represent only a part of our constant evolution.
This year Bracchi has celebrated its 50th birthday under the guidance of the Annoni family.
2018 marks fifty years since the acquisition of the company by Tranquillo Annoni: an important milestone for a reality born 90 years ago as a local transport company and grown over the years to become today a leading group in Italy and Europe.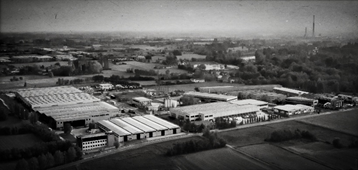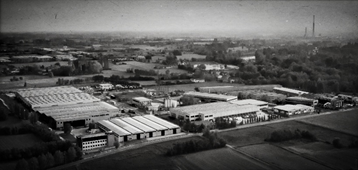 50 years of Bracchi means many things
First of all they have been 50 years of results and continuous growth, starting from the early 70s, when Bracchi started to take its first steps out of the territory and to widen its horizons. Thanks to the vision of Tranquillo Annoni, the company has been able to expand into new business, finding soon a privileged market in Eastern European countries.
Since the 90s the range of services provided has been increased with the first integrated logistics and outsourcing projects with key customers that are still today among the main strategic partners of Bracchi.
In 1994, the Group established its headquarters in Fara Gera d'Adda and expanded its network with new warehouses distributed throughout Europe. Furthermore, the introduction of air and sea freight services leads Bracchi to launch in international transport to guarantee its customers an increasingly widespread shipping service.
50 years of transport and logistics in Italy and Europe
In 1997 B.P. Transports, the first Bracchi branch abroad, was born in Lublin, Poland. The Polish branch was created with the aim of managing traffic in Eastern Europe and coordinating transport and logistics services thanks to a fleet of 12 road tractors, 11 sheeted vehicles and 9 low-floor trailers.
After the enhancement of the Fara Gera d'Adda logistics structure, with new equipments and the construction of a new 20,000 sq.m. warehouse, Bracchi aims to expand its presence in Eastern Europe.
To meet the needs of more and more international clients, in 2012 Bracchi has opened the new logistic hub of Dunajska Streda in Slovakia. 2015 was the year of the German branch of Ettenheim, a new hi-tech logistic hub equipped with the most advanced information systems and developed on a total surface of 44,000 square meters.
50 years of investment and continuous growth
In 2016 IGI Sgr fund, together with SI2 S.p.A. and Siparex Mid Cap II FCPI, have acquired the Group, strengthening its business lines and consolidating Bracchi's presence in highly profitable and specialized sectors.
In order to increase its presence in Europe as a logistics actor specialized in niche sectors, in 2017 Bracchi inaugurates its new Slovak logistic hub of Levice. An area of 65,000 sq.m. and 30 employees that coordinate standard and integrated logistics services for different customers.
During these years the company has gone from national logistic enhancement to the acquisition of new branches abroad, consolidating strategic partnerships with leading companies in their sectors and always looking for new growth opportunities.
One of these arrived last May with the acquisition of BAS Group, a historic reality of Bassano del Grappa born from the synergy of 4 companies specialized in high-quality transport and logistics services.
50 years of strong traditions and passion for our work
Despite the continuous growth and the search for new incentives, Bracchi has always committed to maintain a family character, based on the values and the passion of its employees. It is above all thanks to the dedication of a highly qualified team that Bracchi has grown over the past 50 years to become, today, a solid and competitive reality on a national and international level.
For this reason Bracchi looks to the future without losing sight of their origins with a single goal: improve our performance to better meet our customers' needs.
Continue to follow us to discover the new challenges that await Bracchi. If you want to receive a free quote and more information about our transport and logistics services please contact Bracchi at +39 0363 3901 or fill out the contact form.