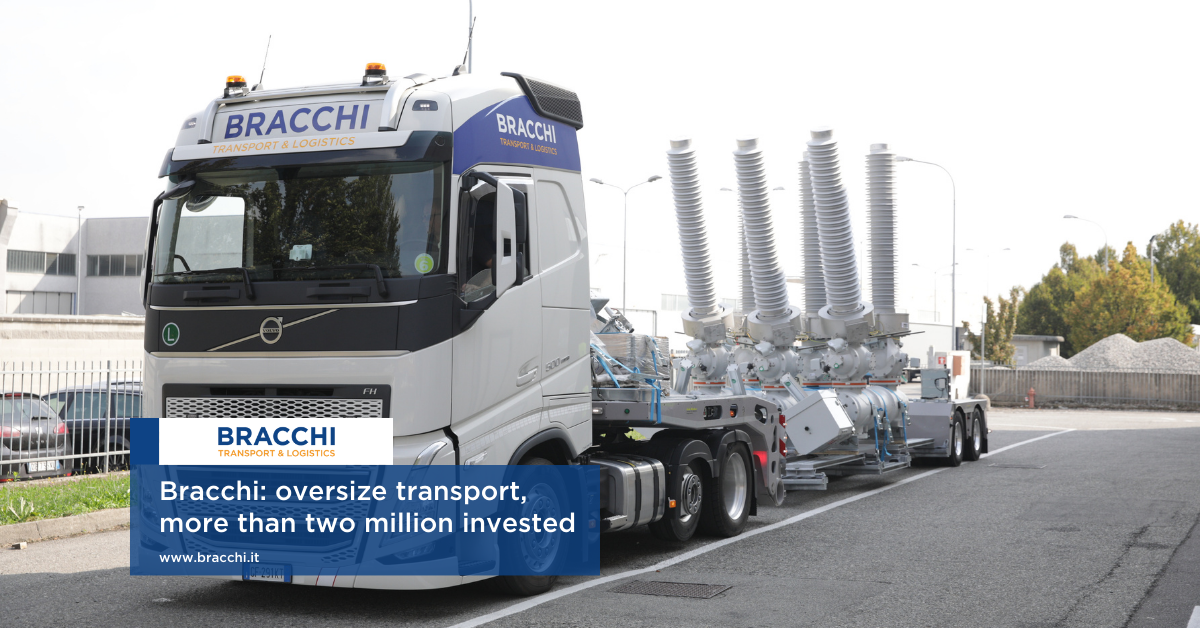 Bracchi confirms its position among the European leaders in special & heavy transport services
Oversize transports have been growing in recent months, also thanks to the first effects of the NRP and the construction sites related to public works. Huge coils and industrial assemblies of high-voltage cables, but also special machinery and special containers. These are the most transported goods along with huge earth moving machinery and construction tractors. Not forgetting school facilities, such as huge boilers or ventilation systems, or even some large electromechanical appliances.
Therefore, it was decided to invest more than 2.2 million of Euros in Bracchi during 2023 to increase the fleet dedicated to oversize transport. The investments are related to the modernisation and expansion of the fleet with a view to decarbonisation.
New special vehicles, conceived by the engineers and in cooperation with the designers of the partner companies. These are vehicles engineered to transport enormous and outsized loads, which require tailoring at the design and construction level. Every oversize transport is a unique model that must be studied in every detail. Projects have to be defined by studying the laws of physics and trying to keep huge loads in balance. At Bracchi, when making these trips, rather than loading trucks, we design 'special missions'.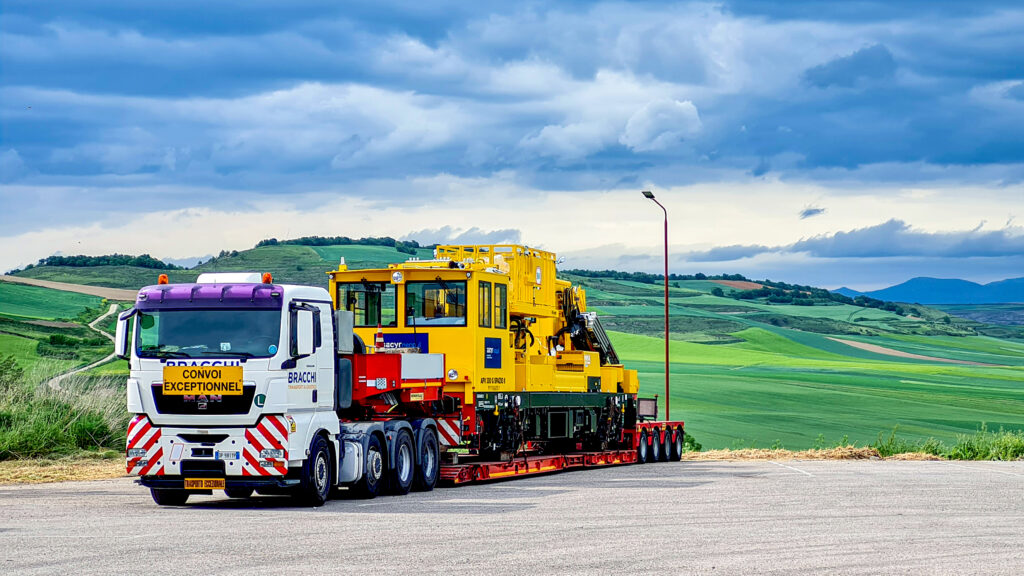 "We manage transport and logistics for 80 per cent of the world's agricultural machinery manufacturers, using specific equipment for each situation," explains Umberto Ferretti, Bracchi's CEO "We target strategic sectors such as industrial, electromechanical and oil & gas, providing high performance thanks to special, tailor-made trailers. We provide our customers with a wide variety of vehicles for heavy transport: classic flatbed tractors, semi-trailers of the low-floor type, capable of travelling with the load only 25 centimetres above the ground. But also, we have tractor units with cranes, electric and diesel-powered swivelling and self-propelled cranes, and baskets for positioning and assembling machinery. All of this, of course, has to be integrated into port logistics; the Bracchi Group operates from La Spezia, Genoa and the main ports of Northern Europe."