Container processing capacity doubled thanks to the new logistics sorter in support of the fashion sector. Managing Director Umberto Ferretti: "We will guarantee increasingly rapid shipments and even more precise package management.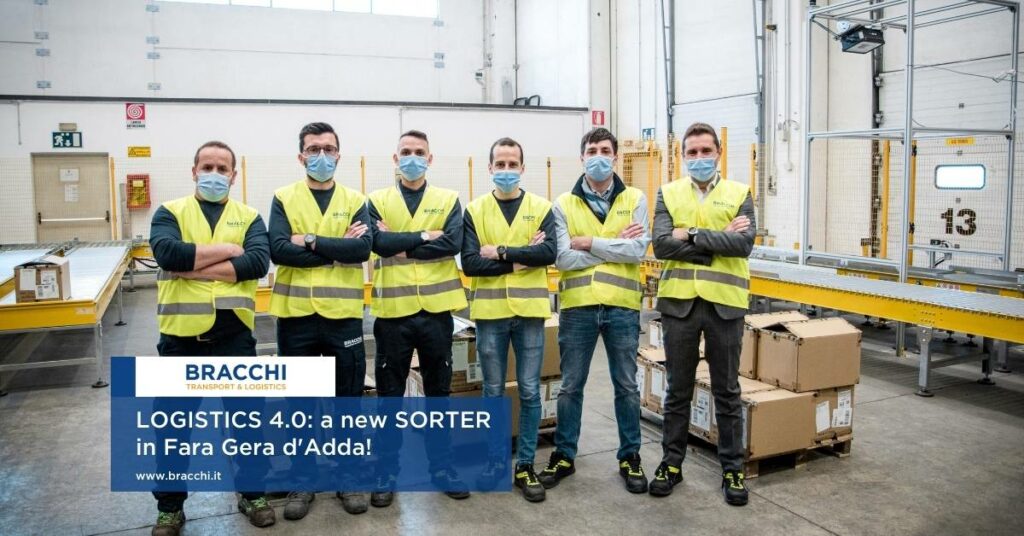 An innovative logistics sorter in Fara Gera d'Adda, in the heart of the headquarters in Bergamo, with the creation of a new automated portion of the warehouse for the sorting of goods. But also the pallet shuttle system of Bassano del Grappa, in the Vicenza area and the novelty of the photographic controls on pallets in Oppeano, in the Verona area.
The Bracchi Group accelerates in the path of technological innovation and bets on logistics 4.0 in this key moment for the world of transport, grappling with the issues of the global increase in the prices of raw materials and labor.
The most important strategic choice was to invest in a brand new logistics sorter in the Bergamo warehouses. A package sorting system has been installed which, thanks to motorized roller conveyors, pneumatically lifted belts and bidirectional conveyor belts with smooth belts, represents the best technology on the today logistics market.
The role of this machinery is to lighten the human work during the unloading of containers when dealing with loose packages, which are opened on the roller conveyor in order to process the detailed content and then to be gathered in single-reference pallets ready for stocking. Operations that were previously carried out by hand are now carried out directly by the sorter, which is able to identify every single box associated with a code and give the "green disk" also on the content.
When fully operational, the machine is capable of processing more than 500 packages per hour. Whereas it used to take four hours to unload a container, it will now take at least two hours, with the certainty of having eliminated any human error in the process.
Bracchi CEO Umberto Ferretti comments on the investment. "Technology allows logistics operations to be increasingly precise and faster, but also to increase the safety of operators," he says. "With these innovations we are confident that we have embarked on a path that will lead to improvements in our service: by automating procedures that would otherwise be at risk of human error we will ensure ever better performance."
A very clear path that points straight to the end goal, with automation being a fundamental part of Bracchi's growth.
Watch the Video Interview with Matteo Perazzoli, Logistics Director of Bracchi: