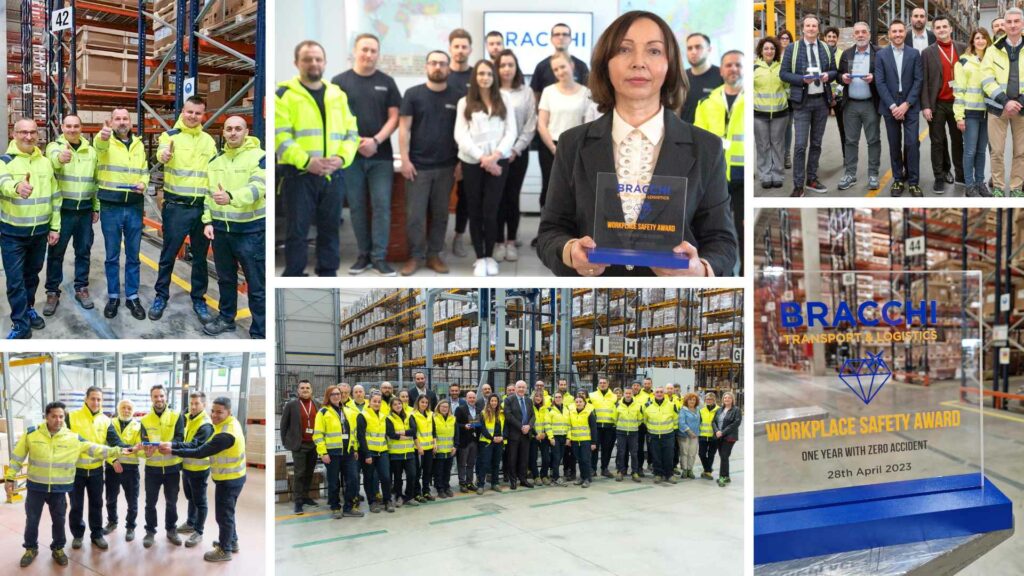 With everyone's commitment, safety can be achieved in every workplace.
On 28 April 2023, 'World Day for Safety and Health at Work', we celebrate our operational sites that have been particularly virtuous over the past 365 days.
Locations that, thanks to strict safety, training and risk prevention procedures, have reduced workplace accidents to zero, earning them the 'Workplace Safety Award'.
Particularly significant is the case of our Logistics Hub in Schio (VI), which, through the BBS (Behaviour Based Safety) methodology and the adoption of new automation technologies, has managed to significantly improve its safety indices, achieving levels of excellence.
But each location tells an important story. In the Regional Offices in Lublin (PL), the result is particularly relevant as exceptional transports are handled here, with operations and procedures requiring special attention on the safety front.
In the Logistics Hub in Oppeano (VR), the important work carried out by the Bracchi staff in coordination with Easy Coop should be mentioned.
Also noteworthy are the results of the Logistics Hub in Kostolné Kračany (SK), one of our most advanced logistics centres, and the Logistics Hub in Casale sul Sile (TV).
Because safety is the most important goal to achieve every day.
A goal that rewards us all!